Recommended Global Nephrology Conferences
Asia Pacific & Middle East
Nephrology Summit 2018
Welcome Message
With great pleasure and immense honor, we invite you to join the Annual Congress on Nephrology & Hypertension from December 6-7, 2018 to be held at Amsterdam, Netherlands.
The scientific commission cooking the program with great care to deliver a world-class scientific program to make this gathering a memorable one by adding up up-to-date research sessions with diverse educational meetings and an assembly of eminent national and international speakers will contribute whose diverse areas of expertise will build upon the remarkable dedication to excellence in teaching and research. We have collaborations and partnerships with numerous organizations.
Apart from applied aspects of routine clinical nephrologist, we are fortunate to welcome any latest advances and innovations and exchange ideas by the national and international eminent speakers and researches as it is very much needed for the fast growing generations.
Nephrology Summit 2018 is the place where one can go beyond imaginations apart from scientific world. Just you have to grab the opportunity for a remarkable memory where we can continue to engage the extraordinary talents and resources which can lead us in the important time.
Lastly, we very much look forward for your contribution and extraordinary dedication. I am honoured to be a part of such a remarkable and talented community. I hope you will join together with us to attend the Nephrology Summit 2018 | December 6-7, 2018 at Amsterdam, Netherlands, a moment of prayerful reflection before the year begins, and I look forward to the year ahead.
About Nephrology Summit 2018
Annual Congress on Nephrology & Hypertension is going to be held in Amsterdam, Netherlands during December 6-7, 2018. This is designed to bring all the world-class Nephrologists, Professors, scientists and Researchers to talk over approaches for disease remediation in this Nephrology congress. Conference Series LLC Ltd. is a global leader in making high excellence conferences, meetings, workshops and symposia in all main arenas of science, technology as well as medicine. Since its inception, Conference Series LLC Ltd. has been related with national and international associations, firms and high level characters, committed to host world class conferences and events. Conference Series LLC Ltd. supports broad scope research and peer review at a broad range of professionals around the globe.
The theme" Embracing novel approaches in field of Nephrology & Urology for better Healthcare" gives us the content to share the novel approaches which is similarly related to Nephrology and their scientific achievements along with latest technological advancements giving us the detailed summary about the conference. The conference invites contestants from universities, clinical research institutions and diagnostic companies to share their research involvements on all aspects of this rapidly growing field and thereby, providing a showcase of the latest techniques.
Importance & Scope
Nephrology Summit 2018, scope of practice has undergone profound changes in the past decade. This gives us the immense evolution of nephrology. This is also evolving health care delivery models in an era of extreme budgetary constraint and technological innovation altering care delivery to patients. In order to accommodate population, a wide variety of practice settings, the nephrologist must be prepared to serve patients.
Factors beyond supply and demand of patients and physicians have impacted the design of care delivery as well. Changes in the regulation of nephrology reimbursement and other circumstances have appropriately fostered the adoption of collaborative care models in kidney disease that utilize the expertise of renal nurse practitioners , kidney physician assistants, and clinical Nephrology nurse specialists. As practices grow larger with greater patient populations, most nephrology practices now deploy proactive outpatient kidney care in efforts to delay or prevent the onset of renal disease.
While this represents an advance in the state of the art of kidney care, it has implications for the division of labour and responsibilities among nephrologists and their advanced practitioners. Additionally, the growth of interventional nephrology as a distinct discipline within nephrology practice has directly impacted the care provided to patients both prior to and after the onset of renal disorder and provides the ability of many nephrology practices to remain economically viable.
Target Audience:
Our Organization would be privileged to welcome the:
Directors of Nephrology and Cardiology or related Programs or Associations
Heads, Deans and Professors of Nephrology and Cardiology departments
Scientists and Researchers organizers
Surgeons
Writers
Medical Universities
Healthcare professionals
Founders and Employees of the related companies
Clinical investigators
Hospitals and Health Services
Pharmaceutical companies
Laboratory members
Training institutions
Nephrology and Cardiology training and education
Nurse and nursing education institutions
Dialysis Centers
Dialysis equipment manufacturing companies
Sessions/Tracks
Track 01: Nephrology
Nephrology, as a discipline, arose from descriptive studies of childhood glomerulonephritis. The look of normal kidney feature worries with the kidney issues, treatment of kidney problems. Renal replacement therapy includes Dialysis and Kidney transplantation. The kidneys are a couple of brownish-crimson structures placed retro-peritoneal on the posterior wall of the abdomen from the twelfth thoracic vertebra to the third lumbar vertebra such as renal parenchyma and renal pelvic vicinity. Each kidney includes round one million gadgets named as Nephrons. The main feature of the kidney holds strong internal surroundings which are accomplished with all the features. Kidneys play a vital role which includes filtration, reabsorption & excretion of metabolic waste products like urea and ammonium, regulating blood stress, electrolyte balance, and RBC production within the body which make an energetic shape of Vitamin D helps in maintaining bone health. Now, Nephrology trends in kidney failure treatment have helped many sufferers. Nephrology includes all the sickness inflicting cancer, cysts, stones, infections and demise of the kidney cells which involves the regular working of the kidneys and also its illness.
Track 02: Urology
Urology as a discipline arose from descriptive studies of diseases urinary tract and the malereproductive tract. Urology specializes in female urology male infertility, neurourology, urologic oncology, pediatric urology.
Benign Prostatic Hyperplasia (BPH)

Hypogonadism

Kidney Stones

Robotic Nephrectomies

Uroscopy

HIV-Associated Nephropathy
Track 03: Pediatric Nephrology
Pediatric Nephrology specializes diagnosis and treatment of kidney diseases, including electrolyte disturbances and hypertension, including dialysis and renal transplant patients. Many diseases affecting the kidney are systemic disorders not limited to the organ itself, and may require special treatment. Examples include acquired conditions such as systemic vasculitides (e.g. ANCA vasculitis) and autoimmune diseases (e.g., lupus), as well as congenital or genetic conditions such as polycystic kidney disease.
Renal Agenesis

Autosomal Recessive Polycystic Disease (ARPKD)

Focal Segmental Glomerulosclerosis (FSGS)

Alport Syndrome

Lupus Nephritis

Multicystic Dysplastic Kidney

Neonatal Bartter Syndrome
Track 04: Hypertension
High blood pressure is a leading cause of kidney disease and kidney failure. Hypertensive kidney disease is a medical condition referring to impairment to the kidney due to chronic high blood pressure.Benign nephrosclerosis is common in individuals over the age of 60 where malignant nephrosclerosis is uncommon and affects 1-5% of individuals with high blood pressure, that have diastolic blood pressure passing 130 mm Hg. It should be illustrious from Reno vascular hypertension.
Renovascular Hypertension

Renal Artery Stenosis

Renin–Angiotensin System (RAS)

Coronary Artery Sickness

Urine Albumin-to-Creatinine ratio

Dipstick test for Albumin

Obstructive Sleep Apnea

Hepatorenal Syndrome
Track 05: Diabetic Nephropathy
Diabetic Nephropathy means a kidney sickness or harm. Diabetic nephropathy is a chronic situation characterized by means of high blood pressure, progressively increasing urinary albumin excretion, presence of Diabetic retinopathy, declining GFR .In excessive cases it could result in kidney failure. Many tiny blood vessels in the kidney clear out the waste out of your blood and high blood pressure wreck these blood vessels. Over time, the kidney is not capable of do its process as expected. Later it could forestall running absolutely which is known as Kidney failure. Up to 40 percent of human beings with diabetes sooner or later increase kidney ailment. Nephritis is inflammatory kidney disorder. Nephrosis is non-inflammatory kidney sickness. IgA nephropathy additionally called Berger's disease is a kidney sickness that happens whilst an antibody called immunoglobulin A (IgA) lodges to your kidneys which results in infection through the years which abate your kidneys potential to filter waste from your blood. The major remedy is to lower blood pressure which helps in preventing the harm for the kidneys. Angiotensin-changing enzyme inhibitors, Angiotensin II receptor blockers are the drugs. To put off, diabetic nephropathy wholesome life style must be carried out by treating diabetes and high blood pressure.
Diabetic Retinopathy

Angiotensin-Changing Enzyme Inhibitors

Kimmelstiel–Wilson Syndrome

High LDl Cholesterol

Intensive Management of Blood Glucose

Mitochondrial DNA mutations

Insulin Pens and novel insulin delivery technique

Bariatric surgery and obesity

Diabetic Mastopathy

Diabetic Myelopathy

Steroid diabetes

Diabetic dyslipidemia
Track 06: Nephrological Disorders
Acute renal failure is an abrupt decline inside the glomerular and Tubular function ensuing within the failure of the kidneys to excrete nitrogenous waste and hold Electrolyte Homeostasis. Metabolic acidosis involves in the cause of number of complications along with excessive potassium stages, uremia, and modifications in body fluid stability and results on different organ structures, including loss of life. Persistent kidney disorder occurs in the result of AKI. Management includes remedy of the underlying reason and supportive care, such as Renal alternative remedy. The causes include prerenal, intrinsic, postrenal reasons. Cardiovascular collapse is to prevent initial stage of predominant targets and demise and to call for specialist advice from a nephrologist. Control of AKI mechanically includes the avoidance of substances which might be poisonous to the kidneys, referred to as Nephrotoxins.
Chronic Kidney Disease-Mineral and Bone Disorder (CKD-MBD)

Renal Dysfunction

Nephrogenic Fibrosing Dermopathy (NFD)

Vesicoureteral Reflux

Interstitial Nephritis

Glomerulonephritis

Gastrointestinal complications
Track 07: Endocrinology
Endocrinology and nephrology overlap in many other diseases, such as urolithiasis and certain genetic disorders.Endocrine researchers, perhaps, have their hands full with the pandemic of diabetes and metabolic syndrome, or prefer to focus on the "classic" glands. Nephrologists, similarly, are busy with other renal disorders, which seem more "real" and life threatening than renal endocrine abnormalities.
The kidney has multiple endocrine roles, the hormones of the renin- angiotensin system (RAS), erythropoietin and dihydroxy vitamin D3. The kidney is an important producer of "local hormones" or autocrine and paracrine molecules, such as prostaglandins, endothelins, and adrenomedullin. Not only that, the kidney is the primary target organ for various hormones like aldosterone, angiotensin, and the natriuretic peptides. It is also affected by other hormonal diseases. Nephropathy is well characterized in acromegaly, hyperparathyroidism, and diabetes, to name a few. In humans, the major endocrine glands include the pineal gland, pituitary gland, pancreas, ovaries, testis, thyroid gland, parathyroid gland, and adrenal glands.The field of study dealing with the endocrine system and its disorders is endocrinology, a branch of internal medicine.
Hysterography

Hyperprolactinemia

Pheochromocytoma

Artificial pancreas

Hormone replacement therapy
Track 08: Nephrotic syndrome
The kidney disorder (Nephrotic syndrome) reasons your body to excrete an excessive amount of protein for your urine. This is mainly due to harm to the clusters of the small blood vessels on your kidneys that filter waste and extra water out of your blood. This disorder is typically seen in youngsters and is characterized by way of huge proteinuria, Hypoalbuminemia, Hyperlipidaemia, and oedema which evolves in the face. Lipiduria also can occur, but isn't always crucial for the prognosis of nephrotic syndrome. Hyponatremia also happens with a low fractional sodium excretion. The syndrome can occur in any kidney disorder that damages the filtering gadgets. Nephrotic syndrome, along with nephritis, have an effect on simplest the kidney carrying the illnesses. Diseases that affect only the kidneys are referred to as number one reasons of nephrotic syndrome. The headaches on adversement of the situation include Hypothyroidism, anaemia, high blood pressure, Coronary artery sickness. Urine samples are taken to understand the underlying cause of the disease and the remedy commonly involves medication and diet.
Hypoalbuminemia

Oedema

Hyponatremia
Track 09: Kidney Cancer
Renal cell cancer is a disease in which malignant cells form in proximal convoluted tubules of the kidney. The most common type of kidney cancer in adults is Renal cell carcinoma also named as Hypernephroma, Renal adenocarcinoma or Grawitz's tumor occurs most often in men 50 to 70 years old. Blacks are at higher risk than whites. Smoking and misuse of certain pain medicines can affect the risk of renal cell cancer. Hereditary factors have a minor impact. Blood in the urine and a lump in the abdomen are the signs of RCC and tests that examine these signs includes CT scan, IVP, blood chemistry studies, urinalysis etc. The principal treatment options may include surgery, molecular-targeted therapy, and immunotherapy. The recommended treatment for renal cell cancer may be Nephrectomy or partial nephrectomy, surgical removal of all or part of the kidney. The incidence of RCC varies between sexes, ages, races and geographic location around the world as men have the higher incidence than women which has been increasing in frequency worldwide for about approximately 2-3% /decade until the last few years where the number of new cases has stabilised.
Track 10: Geriatric Genetic Kidney Diseases
Chronic kidney sickness which is a completely not unusual medical problem in aged patients which is related to multiplied morbidity and mortality. As life is enhancing worldwide to maintain growing prevalence of comorbidities and risk factors including hypertension and diabetes within the population as 1 to 10 human beings have some diploma of CKD. They have about 25,000-30,000 genes. The envisioned glomerular filtration price (eGFR) can be used as a analysis test for the ailment. Some diseases inside the kidneys are as a result of issues (mutations) in genes. Autosomal Dominant Inheritance resulting with a illnesses from a mutation in just one of the two copies of a gene. Polycystic kidney ailment is a maximum commonplace genetic disease that impacts the kidneys and other organs. Clusters of fluid-crammed sacs, referred to as cysts, increase in the kidneys and interfere with their potential to filter out waste products from the blood. Genetic checks or DNA evaluation are used to check the presence and severity of the disorder.
Autosomal Dominant Inheritance

Morbidity

Mortality

Filtration

Mutation
Track 11: Urinary Tract Infections
Urology is a branch of medication that focusses on surgical and medical sicknesses of the urinary tract system which is referred as Genitourinary surgical procedure and an infection in any part of the urinary device referred as Urinary tract infection. When it affects the decrease urinary tract it is called a Bladder contamination (cystitis)..It impacts upper urinary tracts referred as Pyelonephritis. Urology includes kidneys, adrenal glands, ureters, urinary bladder, urethra, and the male reproductive organs. Common illnesses consist of Benign prostatic hyperplasia, Urinary incontinence, UTI, Urethral stones and many others. Risk elements of UTI consists of woman anatomy, sexual intercourse, diabetes, weight problems, and circle of relatives records. Diagnostic exams encompass Urinalysis, urine microscopy. Phenazopyridine is on occasion prescribed in the course of the primary few days similarly to antibiotics to help with the burning and urgency every so often felt throughout a bladder infection. Women with terrible cultures improve with antibiotic remedy as signs can be indistinct and without dependable checks for urinary tract infections.
Urethritis

Pyelonephritis

Urinary Tract Stones

Ureteropelvic Junction Obstruction

Ureterocele
Track 12: Drug & Nephrotoxic associated Kidney Disorders
Nephrotoxins are substances displaying nephrotoxicity that inhibits damages or destroys the cells and/or tissues of the kidneys.
Recent clinical studies have shown that between 30% and 60% of drug toxicity have kidney disorders, acute glomerulonephritis, and acute interstitial nephritis. Nephrotoxicity is a typical of disorder involves the interaction of environmental factors and genetic factors to increase the susceptibility of an individual causing kidney failure.
Lithium Nephropathy

Hypersensitivity Nephropathy

Radiation Nephropathy

Acute glomerulonephritis

Lead Nephropathy

Acute interstitial nephritis

Chelation Toxicity

Track 13: Kidney Transplant
The kidney transplantation is life extending surgical procedure to treat end-stage renal disease. When kidney function declines to a certain level, patients have End-stage renal disease as it requires dialysis or transplantation to sustain life and they stop functioning normally when the kidneys have lost about 90% of their ability. Incompatible transplantations HLA and ABO conduct end-stage kidney disease. Anti-rejection medications, also known as Immunosuppressive agents are necessary for the "lifetime" of the transplant. Rejections may occur if medications are stopped and kidney transplant will fail. Cardiac and pulmonary insufficiency, hepatic disease, and some cancers are included in contra indicators. Kidney-pancreas transplant is done in patients with diabetes mellitus type 1 where the diabetes is due to the destruction of beta cells and also due to renal failure. Drugs in this vary according to the drug therapy taken. These recipients are not encouraged in consuming grapefruit, pomegranate and green tea products as these products are known to interact with the transplant medications, tacrolimus,cyclosporine,sirolimus and the blood levels of these drugs may be increased which leads to an overdose.
Anti-rejection Medications

Immunosuppressive Agents

HLA and ABO

Tacrolimus

Cyclosporine

Sirolimus
Track 14: Gastroenterology
Gastroenterology is the study of the normal function and diseases of the oesophagus, stomach, small intestine, colon and rectum, pancreas, gallbladder, bile ducts and liver. Infectious gastrointestinal diseases, such as various types of gastro disease are also becoming increasingly difficult to diagnose due to the increasing dissemination of among microorganisms and the emergence of the so-called 'superbugs'. Taking into consideration these problems, the need for novel therapeutics is essential. Although described for over a century probiotics have only been extensively researched in recent years. It involves a detailed understanding of the normal action of the gastrointestinal organs including the movement of material through the stomach and intestine, the digestion and absorption of nutrients into the body, removal of waste from the system, and the function of the liver as a digestive organ.
Liddle syndrome

Gitelman syndrome

Cholecystectomy

Metabolic Alkalosis

Lactose Intolerance

Laparoscopic surgery

Bariatric surgery and obesity

Microscopic Colitis

Pancreatitis

Inguinal Hernia

Proctitis

Peptic Ulcers

Gastric bypass
Track 15: Advancements in Nephrology Research
Advances in Nephrology, Dialysis and Transplantation is multidimensional assessment tool for uremic pruritus in dialysis patient. Kidney deterioration as patients with congenital urinary tract disorders, even after they have been repaired is incumbent on those caring for these patients as they age. Thoughtful evaluation of those patients in whom kidney compromise maybe aggravated by drainage and storage disorder will optimize native renal function. Management targeting an individualized systolic blood pressure (SBP) is associated with reduced risk of organ dysfunction among patients undergoing major surgery who are at increased risk of postoperative complications.
Track 16: Dialysis
Haemodialysis is noted for purifying the blood of a person whose kidneys are not running commonly. Renal replacement remedy gives the choice for patient who need dialysis acutely and for many patients as preservation therapy. It can be an outpatient or inpatient remedy. Haemodialysis frequently entails fluid elimination and the side outcomes because of this method include low blood stress, fatigue, chest pains and many others. Neuropathy results in long term headache and numerous kinds of coronary heart disease. Counter modern waft, utilizes haemodialysis where the dialysate is flowing within the contrary direction to blood go with the flow in the extracorporeal circuit. Counter-modern flow continues the attention gradient throughout the membrane at a maximum and will increase the performance of the dialysis. The three styles of haemodialysis includes: 1. Conventional haemodialysis, 2.each day haemodialysis, and 3. Nocturnal haemodialysis. The machines available in the market display an array of various protection-crucial parameters which also includes blood and dialysate drift prices. dialysis answer conductivity, temperature, and PH and analysis of the dialysate for evidence of blood leakage or presence of air. The drugs which are supplemented included vitamins, calcium, iron, phosphate, binders, Antipruritic.
Peritoneal Dialysis

Hemofiltration

Intermittent Peritoneal Dialysis (IPD)

Counter Modern Waft

Dialysis-Related Amyloidosis
Track 17: Renal Nutrition
Renal vitamins is involved that kidney sufferers the proper ingredients to make dialysis efficient and enhance health. Dietary adjustments can also help manage high blood pressure, Oedema, and Hyperlipidaemia, and slow the progression of renal disorder. Kidney sickness which includes the control of top blood glucose or put off diabetic headaches. High-protein diets are not advocated as they will encourage harm to the nephrons, main to a development of renal insufficiency. Good blood glucose helps you put off diabetes headaches such as kidney disorder. Dietician can suggest the picking of foods for the proper function of the kidneys which includes potassium, protein, phosphorus, sodium etc. Diet, being lively, retaining a healthy weight, and drugs can all help you stay wholesome with no sicknesses.
Renal Vitamins

Higher-Protein Foods

Pre And Probiotics

Ketogenic diet

Dietary vitamins
Track 18: Nephrology Nursing
Nephrology nursing which includes stopping disease assess the health needs of patients and families. The nursing includes: 1. Improvement in affected person care 2. reduced cost of kidney care provision 3. Accountability and assurance towards case 4. Addition to the present day assemblage of nursing getting to know 5. Enhancement of nursing as a calling. Nursing Care spans the lifestyles cycle and includes sufferers who're experiencing the real or threatened effect of acute or continual kidney disorder. Patients are now restricted to Cardiovascular ailment, diabetes, hypertension, infectious disease, bone disorder, or Psychiatric situations where the care is seen complicated. Apart from these, many face psychosocial problems. Now, the nurse's role would be to help patients manipulate their lives be triumphant at school or paintings, socialize, hold relationships, or enjoy pastimes - while efficiently handling their fitness problems. The motive of nursing is to emphasis the most outrageous notion of the discriminatingly debilitated or insecure limitless kidney sufferers. The aim of Renal Care Nursing's is to present professional's accurate, present day, and fabric records and cabin to surpass desires in separating concept exercise.
Assemblage of Nursing

Psychiatric Situations

Kidney Care Provision

Assessment and Management of the Renal Transplant Patient
Track 19: Natural Treatment
There is a growing awareness today about Health and Fitness among the masses, large sections of health conscious people have started reviewing and questioning the modern lifestyle .Most healthcare specialists today believe that most of the diseases from which the mankind is afflicted are the outcome of their wrong living habits and increased pollution in the environment. that is why a system like Yoga and Naturopathy is gaining more acceptance across the globe. Nature cure is an art as well as a science of healthy living and a drugless system of healing diseases.it has its own concept of disease and principles of treatment.
In today's world, the awareness created for Health and fitness among the people have been conscious and started reviewing and questioning the modern lifestyle. As many believe that most of the diseases is due to their kind of living and along with increased pollution in the environment. For all these, Yoga and Naturopathy is gaining more conscious and tricking among the people all over the globe. Nature cure is an art as well as a science of healthy living and a drugless system of healing diseases.it has its own concept of disease and principles of treatment.
Track 20: Nephrological Treatment
Nephrological treatment include Steroid medications, blood products, dialysis and plasma exchange. Kidney problems can have significant impact on quality and length of life, and so psychological support, health education and advanced care planning play key roles in nephrology.
Extra corporeal shock wave lithotripsy(ESWL)

Beta-Adrenoceptor Antagonists (Beta-Blockers)

Vasodilator Drugs

Alpha-Adrenoceptor Antagonists (Alpha-Blockers)

Angiotensin Converting Enzyme (ACE) Inhibitors
Why to attend???
Nephrology Summit 2018 Highlights:
With members from around the world focused on learning about Kidney Disorders, Hypertension and its advances in diagnosing and treatment; this is your best opportunity to reach the largest assemblage of participants from the Nephrology community. Conduct presentations, distribute information, meet with current and potential scientists, and make a splash with new discoveries in the Acute Kidney Injury and End-stage Renal Disease treatment and diagnosis. World-renowned speakers, the most recent techniques, developments, and the newest updates in Clinical Nephrology, Paediatric Nephrology, and Nephrology & Hypertension are hallmarks of this conference.
Conference Opportunities
For Researchers and Faculty Members:
Speaker Presentations

Poster Display

Symposium hosting (4-5 member team)

Workshop organizing
For Universities, Associations & Societies:
Association Partnering

Collaboration proposals

Academic Partnering

Group Participation
For Students and Research Scholars:
Poster Competition (Winner will get Best Poster Award)

Young Researcher Forum (YRF Award to the best presenter)

Student Attendee

Group registrations
For Business Delegates:
Speaker Presentations

Symposium hosting

Book Launch event

Networking opportunities

Audience participation
For Product Manufacturers:
Exhibitor and Vendor booths

Sponsorship opportunities

Product launch

Workshop organizing

Scientific Partnering

Marketing and Networking with clients
Past Conference Report
Nephrologists 2017
We are thankful to all our wonderful Speakers, Conference Attendees, Students and Associations for making Nephrologists 2017 Conference the best ever!
12th Global Nephrologists Annual Meeting was held during June 26-28, 2017 at Holiday Inn London - Brentford Lock Commerce Rd, London, UK based on the theme "Developing new remedial methods and awareness to prevent Kidney diseases". Benevolent response and active participation was received from the Organizing Committee Members along with Scientists, Researchers, Students and leaders from various fields of Nephrology, who made this event an outstanding success.
Conference Series LLC Ltd. expresses its gratitude to the conference Moderator, namely Edwin Rodriguez-Cruz, San Jorge Children's Hospital- San Juan, USA for taking up the responsibility to coordinate during the sessions. We are indebted to your support.
Similarly we also extend our appreciation towards our Poster Judges namely, Karin Janssen van Doorn, Federal Agency for Medicines and Health Products, Belgium
The conference was initiated with the Honourable presence of the Keynote forum.
The list includes:
Aleksandr Vasilyev, New York Institute of Technology, USA
Vladimirs Strazdins, Medical Society Gailezers, Latvia
Kathe B Meyer, Oslo University Hospital, Norway
Karin Janssen van Doorn, Federal Agency for Medicines and Health Products, Belgium
Thomas Ryzlewicz, Free University of Berlin, Germany
Amit Gupta, Sanjay Gandhi Post Graduate Institute of Medical Sciences, India
Petra Reinke, Charité - Universitätsmedizin Berlin, Germany
The meeting reflected various sessions, in which discussions were held on the following major scientific tracks:
· Diabetes-Diabetic Kidney Disease
· Translational-Clinical Nephrology
· Acute Kidney Injury (AKI)
· Chronic Kidney Disease (CKD)
· Dialysis and Renal Care
· Hypertension and Kidney Disease
· Cardiovascular Impacts of Kidney Disease
· Glomerular-Tubulointerstitial Disorders
· Kidney and Bladder stones
· Kidney/Urology/Urinary Tract Infections
· Fluid, Electrolytes, and Acid-Base
· CKD -Mineral and Bone Disorders
· Geriatric-Genetic Kidney Diseases
· Renal Nutrition, Inflammation, and Metabolism
· Renal Pathology-Immunology
· Treatment and Drugs for Kidney Diseases
· Nephrologists & Entrepreneurs Investment Meet
Conference Series LLC Ltd. offers its heartfelt appreciation to Organizing Committee Members, keynote speakers, dexterous of field, various outside experts, company representatives and is obliged to other eminent personalities who interweaved with the organisation and supported the conference in every aspect, without which the conference would not have been possible.
Your rejoinder is our inspiration; keeping this motto in mind and being witnessed the triumph of Nephrologists 2017,
Conference Series LLC Ltd. would like to announce the commencement of the Annual Congress on Nephrology & Hypertension to be held in December 06-07, 2018 at Amsterdam, Netherlands. We welcome all the eminent researchers, students and delegate participants to take part in this upcoming conference to witness invaluable scientific discussions and contribute to the future innovations in the field of Nephrology & Hypertension.
Mark your calendars for the upcoming Conference; we are hoping to see you soon!
Let us meet again @ Nephrology Summit 2018
For More details visit: https://nephrologycongress.annualcongress.com
Market Analysis
Theme: Embracing novel approaches in field of Nephrology & Urology for better Healthcare
Nephrology Summit 2018 welcomes attendees, presenters, and exhibitors from all over the world to Amsterdam, Netherlands. We are delighted to invite you all to attend and register for the "Annual Congress on Nephrology & Hypertension" which is going to be held during December 6-7, 2018 at Amsterdam, Netherlands.
The organizing committee is gearing up for an exciting and informative conference program including plenary lectures, symposia, workshops on a variety of topics, poster presentations and various programs for participants from all over the world. We invite you to join us at the Nephrology Summit 2018, where you will be sure to have a meaningful experience with scholars from around the world.
For more details please visit- https://nephrologycongress.annualcongress.com/
Summary of Nephrology Summit 2018 Conference
Nephrology Summit Conference deals with study of Nephrology as well as its diseases like Hypertension, normal kidney function, kidney problems, the treatment of kidney stone problems and renal replacement therapy, CKD which are common like haemodialysis and kidney transplantation. Kidney function studies: Increased levels of blood urea nitrogen and creatinine are the hallmarks of acute renal failure. Systemic conditions that affect the kidneys such as diabetes and autoimmune disease and systemic problems that occur as a result of kidney problems such as renal osteodystrophy and hypertension are also studied in nephrology. A physician who has undertaken additional training to become an expert in nephrology may call themselves a nephrologists or renal physician.
Annual Congress on Nephrology & Hypertension will discuss the latest technologies and therapeutic aspects developed for various kidney diseases and Hypertension which include renal transplantation, dialysis equipment's and other procedures involved in treatment of Hypertension and End Stage Renal Diseases. This year's annual congress highlights the theme "Embracing Novel approaches in field of Nephrology & Urology for better Healthcare".
Nephrology Summit 2018 is a remarkable event which brings together a unique and International mix of nephrologists and kidney specialists from leading universities and research institutions making the conference a perfect platform to share experience, foster collaboration across industry and academia, and evaluate emerging technologies across the globe.
According to recent statistics report, nearly 26 million adults apart from young and old aged people are suffering from Chronic Kidney Diseases complaints and millions of others are at increased risk. The numbers of Kidney transplantations are seemingly very high and in the year of 2013 alone, there are around 15000 kidney transplantations. Due to the rapid increase for the risk of renal disorders, Nephrology Summit 2018 aims to decrease the incidence rate of kidney disease through its international conference on nephrology and cordially invites participants across the globe to discuss and arrive under possible solutions for one of the major critical problems of mankind.
Scope and Importance of Nephrology Research
Global burden of nephrology mortality is increasing drastically every year. According to WHO 10% of the population worldwide is affected by kidney diseases and approximately 65 million die each year. Kidney disease was ranked 16th in the list of causes of total number of deaths. Over 2 million people worldwide currently receive treatment with dialysis or a kidney transplant to stay alive. Of the 2 million people who receive treatment for kidney failure, the majority are treated in only five countries – the United States, Japan, Germany, Brazil, and Italy. Reflecting this imperative, we believe that professionally-oriented education in to cure Renal diseases is essential in the training of clinicians and clinical academics who will provide the future leadership in this key area for global health. Nephrology Summit 2018 aims to bring together leading academic scientists, researchers and research scholars to exchange and share their experiences and research results about all aspects of Nephrology. It also provides the chance for researchers, practitioners and educators to present and discuss the most recent innovations, trends, and concerns, practical challenges encountered and the solutions adopted in the fields of Neonatology and Perinatology.
Nephrology Summit 2018 is an international platform for presenting research about diagnosis, prevention and management of renal diseases, exchanging ideas about it and thus, contributes to the dissemination of knowledge in Nephrology for the benefit of both the academia and business. This event brings together Nephrologists, nephrology scientists and all the eminent researchers and experts in the field of Nephrology and Nephrology drugs to explore the advancements in the Nephrology. We bring together industrial executives, Nephrology Pharma and Health care sectors making the conference a perfect platform to network, share views and knowledge through interactive discussions.
Morality rate in kidney diseases
According to the recent statistics the 18th leading death cause of Amsterdam, Netherlands is kidney diseases. The morality rate in Netherlands for kidney diseases is 5.47 In the world, every year at least 2.3 million people may have died because of kidney failure. In 2030 number of people receiving dialysis or kidney transplantation set to more than double to over 5 million. In USA every 1 in 3 adults is currently at risk for developing kidney diseases. The 9th leading cause of deaths in USA is kidney disease. In USA 6 lakh deaths are due to kidney diseases. It is being acknowledged that throughout USA more than 17,105 kidney transplantations took place in 2014 alone. In 2015, 11,570 came from deceased donors and 5,535 came from living donors. Every day 12 people die while waiting for a life-saving kidney transplant. For every 14 minutes an individual is added to the renal transplant list. In 2014, 4,270 patients died due to increasing the lag time for a kidney transplant. Another, 3,617 people became too sick to take delivery of kidney transplant. Medical Expenditures for individual patient per year with kidney disease increase from $15,000 in stage 3 to $28,000 in stage 4 to more than $ 70,000 in stage 5. Every year, Medicare spent nearly $ 28.6 billion to treat people with kidney failure. National kidney Foundation has provided more than $100 million for research. Annually US spent $ 41 billion or 17% of their Medicare budget on people with kidney diseases.
Why it's in Amsterdam, Netherlands???
Amsterdam, probably the most planned city of northern Europe, has long been a well-known city. The current survey on number of persons with nephrology and urology manifestations in the Netherlands says that, although the mortality from Nephrological Disorders in our country has declined, its disease burden remains high.Amsterdam is the capital and most populous municipality of the Kingdom of the Netherlands. Its status as the capital is mandated by the Constitution of the Netherlands, although it is not the seat of the government, which is The Hague. Amsterdam has a population of 851,373 within the city proper, 1,351,587 in the urban area, and 2,410,960 in the Amsterdam metropolitan area. The city is located in the province of North Holland in the west of the country.
Members Associated with Nephrology Research
Fellows or postdoctoral students
Students pursuing an MD or PhD
Emeritus
Young research scientists
Business delegates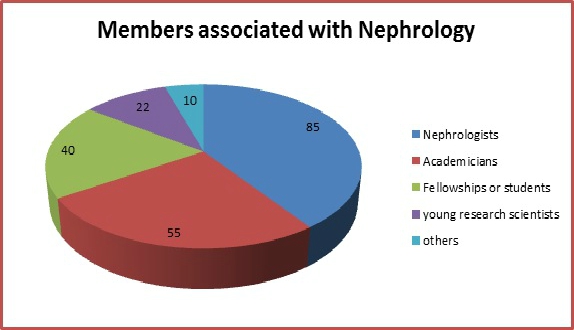 Hospitals Associated with Nephrology Research
Italy
Azienda Ospedaliero Universitaria Santa Maria della Misericordia
Giannina Gaslini Children's Hospital
Azienda Ospedaliero-Universitaria Ospedale Cattinara
Istituto Mediterraneo per i Trapianti e le Terapie ad Alta Specializzazione
Europe
Hirslanden Clinique La Colline
J.W. Goethe University Hospital
World
New York-Presbyterian University Hospital of Columbia and Cornell
Massachusetts General Hospital
Vanderbilt University Medical Center
Societies Associated with Nephrology Research
Italy
Europe
British Association of Pediatric Nephrology
Albanian Society of Nephrology
Austrian Society of Nephrology
World
International Society of Nephrology (ISN) Gateway
American Society of Nephrology
The Philippine Society of Nephrology
Canadian society of nephrology
The National Kidney Foundation
Chronic Kidney Disease - World Kidney Day
Clinical Journal of the American Society of Nephrology
The Asian Pacific Society of Nephrology
Emirates medical association on nephrology society
Industries Associated with Nephrology Research
Italy
Svenska Cellulosa Aktiebolaget SCA
Coloplast
Fresenius Medical Care AG & Co. KGaA
Baxter International Inc.
Hartmann Group
ONTEX International N.V.
First Quality Enterprises, Inc.
B. Braun Melsungen AG
Astra Tech Inc.
Kimberly-Clark Corporation
Covidien plc
Bellco Srl
C. R. Bard, Inc.
Siemens Healthcare
EDAP TMS S.A.
Bellco Srl
Europe
Biocon
EDAP TMS S.A
Dornier MedTech GmbH
Nikkiso CO., LTD.
Teleflex Incorporated
Medline Industries, Inc.
Asahi Kasei Corporation
World
DaVita HealthCare Partners Inc.
Keryx Biopharmaceuticals, Inc.
Universities Associated with Nephrology Research
Italy
Università degli studi di Bari Aldo Moro
University of Ferrara
Europe
World
Market Value on Nephrology Research
According to the recent statistics the 18th leading death cause of greece is kidney diseases. The morality rate in italy for kidney diseases is 5.47 In the world, every year at least 2.3 million people may have died because of kidney failure. The 9th leading cause of deaths in USA is kidney disease. It is being acknowledged that throughout USA more than 17,105 kidney transplantations took place in 2014 alone. In 2015, 11,570 came from deceased donors and 5,535 came from living donors. Every day 12 people die while waiting for a life-saving kidney transplant. For every 14 minutes an individual is added to the renal transplant list. In 2014, 4,270 patients died due to increasing the lag time for a kidney transplant. Another, 3,617 people became too sick to take delivery of kidney transplant
World
According to recent statistics report, nearly 26 million adults apart from young and old aged people are suffering from Chronic Kidney Disease complaints and millions of others are at increased risk. Medical Expenditures per patient per year with kidney disease increase from $15,000 in stage 3 to $28,000 in stage 4 to more than $70,000 in stage 5. Every year Medicare spent nearly $28.6 billion to treat people with kidney failure. National kidney Foundation has provided more than $100 million for research. Annually US spent $41 billion or 17% of their medicare budget on people with kidney diseases. The numbers of Kidney transplantations are seemingly very high and in the year of 2013 alone, there are around 15000 kidney transplantations. Being one of the major fields of Internal Medicine, Nephrological research received a funding of more than 5 billion dollars annually across the globe. Nearly $ 560 million is being funded on Kidney diseases alone per year due to the rapid increase for the risk of renal disorders.
Market Growth of Nephrology Research in the last and upcoming years
In 2011, the market value for nephrology at USD 13.3 billion, and it is expected to reach an estimated value of USD 20.5 billion in 2018, growing at a CAGR of 6.4% from 2012 to 2018. According to WHO, more than 190 million patients suffering from chronic renal failure undergo renal dialysis In 2011, total Medicare spending was $549.1 billion, and of that, costs for kidney failure were $34.3 billion, or 6.2% of the total Medicare budget. Annually US spent $41 billion or 17% of their medicare budget on people with kidney diseases. Approximately coming 5 years it is increased to $52 billion for kidney diseases Approximately 17,000 kidney transplants are performed annually, yet the American waiting list for lifesaving kidney transplants includes 95,000 individuals.
Products manufactured by the industry
Global-2014
Auryxia (Ferric citrate); Keryx Biopharma
Harvoni (ledipasvir and sofosbuvir); Gilead
Viekira Pak (ombitasvir, paritaprevir, ritonavir and dasabuvir) tablets; Abbvie
2013
Procysbi (cysteamine bitartrate); Raptor Pharmaceuticals
Injectafer (ferric carboxymaltose injection); Luitpold Pharmaceuticals
2012
Afinitor (everolimus); Novartis
Inlyta (axitinib); Pfizer
Myrbetriq (mirabegron)
Omontys (peginesatide); Affymax
Stendra (avanafil); Vivus
Stivarga (regorafenib); Bayer HealthCare Pharmaceuticals
Voraxaze (glucarpidase); BTG International
2011
Anturol (oxybutynin) Gel; Antares Pharma
Nulojix (belatacept); Bristol-Myers Squibb
Soliris (eculizumab); Alexion
USA
Aranesp® — U.S
Sensipar® — U.S
Products-globally
Catheter Guidewires
Single Lumen Femoral Catheter
Haemodialysis Double Lumen Catheter
Haemodialysis Triple Lumen Catheter Kit
Haemodialysis Catheter Kit Double Lumen
Transducer Protector
Fistula Needle
Biopsy Needle Manual
Hand Control Pencil
Nitinol core wire
Dialysis Catheter
Disposable Fistula Needle
Pediatric Protector
Pediatric Transducer
Femoral Catheter
Haemodialysis Catheter
AV Fistula Needle
Biopsy Gun
Fund Allotment to Nephrology Research
World
Feeding America- $1.86 billion- up 22.8% from a year earlier.
Salvation Army - $2.08 billion- year-to-year 10.3% increase
Predictive factors of long-term dysfunction and renal graft loss- 5.500 €- Source: Centro Hospitalar do Porto and UMIB/FCT
American Kidney Fund- $213 M
Europe
Simultaneous kidney-pancreas transplantation- 24.000 €- Source: Department of Nephrology from Centro Hospitalar do Porto
Nephropatic hereditary amyloidosis- Funding: 2.000 €- Source: Portuguese Society of Nephrology and Funding: 2.100 €. Source: UMIB/FCT
Uremia and functional-structural peritoneal membrane changes- Funding: 25.000 €. Source: Portuguese Society of Nephrology.
Spain
Salvation Army - $2.08 billion- year-to-year 10.3% increase
European Living Donor Psychosocial Follow-up- Funding: 1.4 €.
Task Force for Global Health- $1.57 billion- 5.2% drop in donations.
Metabolic changes in peritoneal dialysis- Funding: 2.600 €. Source: UMIB/FCT.
Statistics of Physicians, Researchers and Academicians working on Nephrology
Academicians-2500
Students-28000
Physicians-17000
Total nephrologists-8567
World
Academicians-16500
Students-1,25,075
Physicians-45,650
Total nephrologists-55,545
To Collaborate Scientific Professionals around the World
Conference Date December 06-07, 2018
For Sponsors & Exhibitors
Useful Links
Past Conference Report